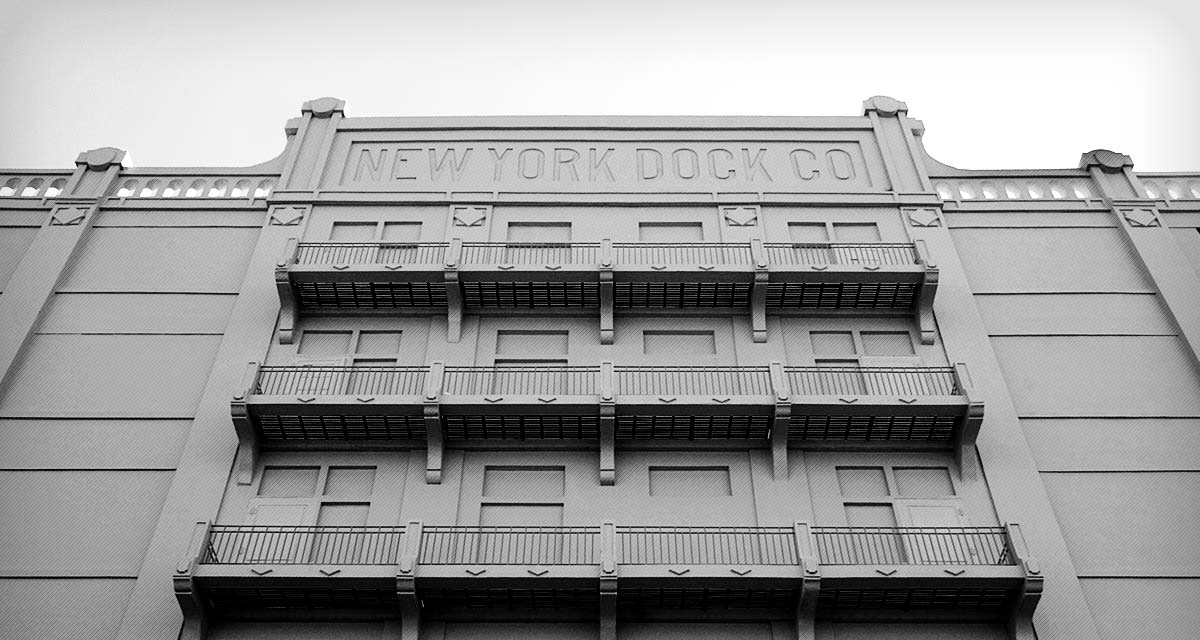 Privacy Policy
08/16/2012
Personal Data Privacy and Protection Policy
Christie's Fine Art Storage Services, Inc. ("CFASS") considers the privacy and protection of its clients' personal data to be of utmost importance. To ensure that you feel confident about providing us with your personal information when communicating with us and using our services, we outline below our practices in relation to the collection and use of personal data.
Purposes
CFASS will collect, record, store and use your personal data ("Personal Data") world-wide but only to make data available for view, exclusively to the client, through the website, to enable you to store your property or purchase our services, and, unless you object, to advise you of our services.
Privacy
We will not share your Personal Data with anyone outside the CFASS, or in certain circumstances the Christie's International Plc group of companies.
We may from time to time however need to disclose your personal data to agents or contractors of CFASS to enable CFASS to process transactions or communicate with you. Where we do so it will be on the basis that they are required to keep the information confidential and will not use the information for any other purpose than to carry out the services they are performing for CFASS.
Security
Any personal data you provide to us is securely stored in a database held by CFASS in New York and/or CFASS Ltd. in the United Kingdom and/or CFASS Pte Ltd in Singapore to which only authorized CFASS employees and agents have access.
We have put in place administrative measures to ensure that the access which CFASS employees and agents have to personal data on our server is limited to the extent necessary in order to perform their functions.
All our employees are required to sign a confidentiality agreement in which they agree to treat personal data as strictly confidential.
The server holding your personal data is protected against both unauthorized physical and electronic access. These measures include an electronic firewall and various other protection measures that involve virus scanning, installation of security patches, vulnerability testing, backup and recovery planning, employee training, security audits and other steps designed to constantly improve the data protection posture. The Server is not directly connected to the Internet, and data is therefore available only to authorized computers.
Fraudulent E-mails
Please note that Christie's Fine Art Storage Services, Inc. ("CFASS") never sends e-mails asking you to reply with your account or other personal information.
E-mail fraud is a common tool of identity thieves. An increasingly common fraudulent activity, called "phishing", uses official-looking e-mails to deceive consumers into disclosing their personal information. The e-mail often directs the recipient to a look-alike Website of a legitimate business, tricking consumers into believing they are responding to a valid request. Other fraudulent e-mails entice users to make a purchase and are designed primarily to obtain credit card or bank account information. CFASS never sends e-mails asking you to reply with your account or other personal information.
To avoid getting caught in any of these fraudulent activities, please remember to:
Keep your login and password secret
Change your password periodically
Never give out your personal and account information by e-mail or telephone, unless you initiated the contact
Always end your secure session on cfass.com completely by clicking the Log Out link at the top right-hand side of the page and by closing your browser's window
CFASS and the Internet
Web-site
In general, you may browse our Internet site anonymously. However, certain of our online services require the collection of some personally identifying information, such as your name, address, and, when appropriate, your credit information.
For transactions over CFASS's web-site involving particularly sensitive information, such as credit card numbers and accounting information, CFASS will employ accepted transmission and storage protocols, such as encryption, to prevent this information from being disclosed. This means that when you type in sensitive information such as credit card details, it will be automatically converted into codes before being securely sent to us over the Internet.
This information will be used for processing transactions but may also be used for internal data processing, such as compiling statistical information about your interests and the use of our Internet site. As a service to you, we may also use this information to customize the content we offer.
Email
In order to provide you with timely notice about news, promotions and upcoming events, CFASS may send you email notices based on your expressed interests. To facilitate this service, CFASS may note some of the pages you visit on our website.
At the bottom of each email you will be provided with the option to update your information or unsubscribe from future mailings. At any time, you may also send an email to emailunsubscribe@cfass.com and request that your email address be removed from our lists.
Business Relationships
The CFASS sites contain links to other Web sites. None of the information that you provide to us will be transmitted to other Web sites. CFASS is not responsible for the privacy practices or the content of such Web sites.
Cookies
CFASS may also use on its Internet properties a personalization technology called a "cookie." A cookie is a small text file placed on your computer's hard disk that identifies your browser software to a Web site. Cookies allow us to track when you enter, leave, and re-enter our sites and what path you take through our sites. In doing this, we can provide you with a more personalized experience.
Exceptions
While we will not voluntarily disclose your personal data we may disclose such information if we are required to do so by a Court Order, if we are requested by government or law enforcement authorities, if we are required to do so pursuant to other legal processes, or if it becomes necessary to protect the rights or property of CFASS.
Contact
If you have any queries or concerns in relation to the use and protection of your personal data, please contact us at info@cfass.com.